I love purple & gold eyes so I did another like this
one
.Me & the hubby missed out on watching The fourth Kind @ the movies so we went to the Dollar movies yesterday...we had a little movie date night!!!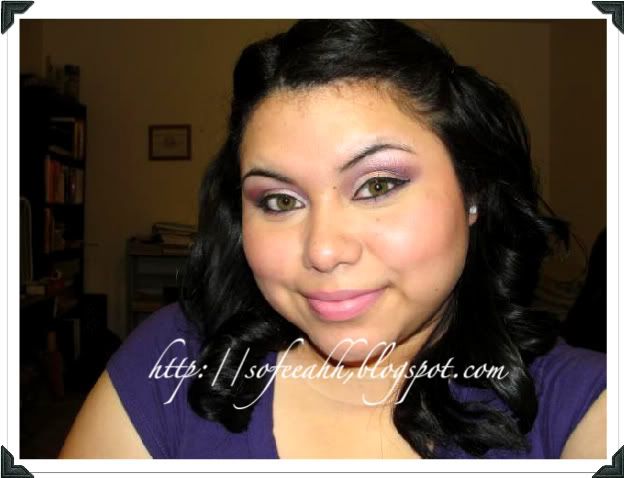 What I used:

Clinique Dramatically different moisturizer

MAC studio finish concealer [NW25]

Maybelline mineral power foundation [Light 5]

E.L.F Studio blush [Mellow Mauve]

UDPP

Milani Glimmer stripes

Milani quad [Wild Violets]

MAC e/s [Satellite Dreams]

UD 24/7 e/l [Zero]

N.Y.C Liquid liner

MAC l/s [Angel]

NYX Brush on gloss [Lilac Field]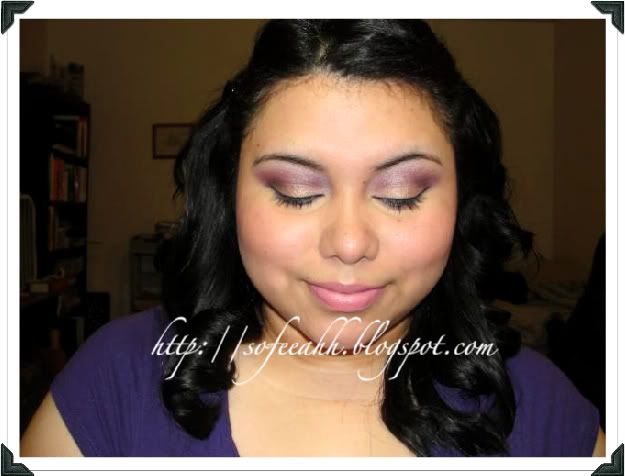 NOTW: Hot Pink Tips w/Zebra stripes

So they finally let us wear n/p at work..Im super excited so I created these babies!!

BTW I cleaned my thumb already...didnt realize I had a np mark till after I took the pictures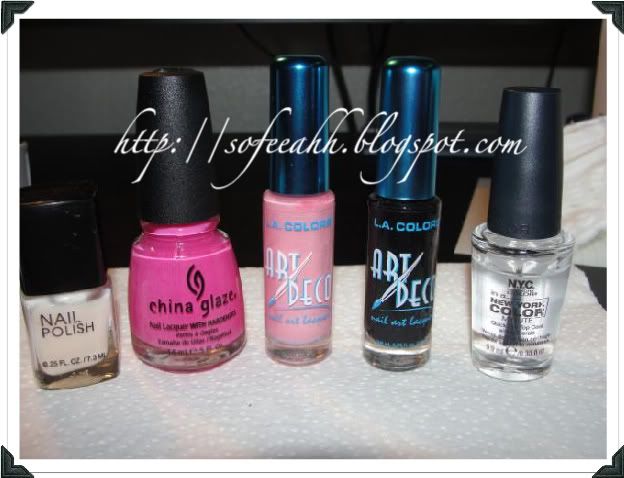 What I used:

Unknown skin color n/p

China Glaze Rich & Famous

L.A Colors art deco [Baby pink & Black]

N.Y.C Top Coat

Should I do a step by step on these?

LMK!!!

♥Thanx For Reading♥